Please login to your router and make sure you have the WAN cable plugged into your ONT.


​

Step 1
Log into the router's web-based management page
To log into the router's web-based management page, please refer to:
http://www.tp-link.com/us/article/?faqid=87

Step 2
Configure WAN Connection Type
On the router's management page, click Network > WAN on the left of the web page:
Change the WAN Connection Type to PPPoE.

Step 3
Enter your PPPoE username and password which you can get by contacting us.

​
Step 4
Click Save to save your settings, then the router will connect to Internet after a while.
Step 5
Wait for a few minutes and check the WAN part on the Status page, if it shows any IP address (similar as below), that means the connection between the Router and the Modem is established.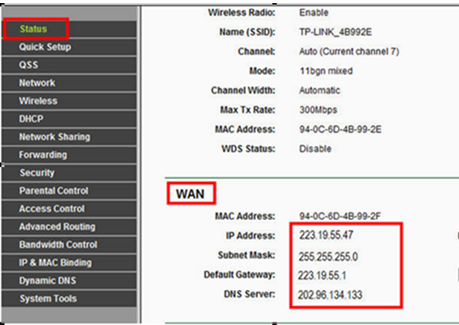 Step 6
If there is not wan IP address and no internet access, please do a Power Cycle as the below:
1. Unplug the Fibre ONT and the Wireless Router from power wait 10 seconds and then plug back in.